Dan Whalen, Owner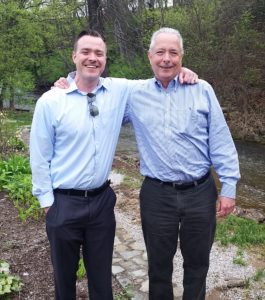 Dan Whalen was born into the kitchen cabinetry business. From the time he was about 10 years old, Dan can remember riding along on trips to lumber yards and to visit customers with his dad and KDK Sales founder, Jim Whalen, who started the company in 1994. Dan joined KDK in 2005 and in 2015 became the agency principal following Jim's retirement.  Dan has a very consultative sales approach and has a proven track record for increasing sales throughout his tenure at KDK.
Kyle Fraser, Sales Associate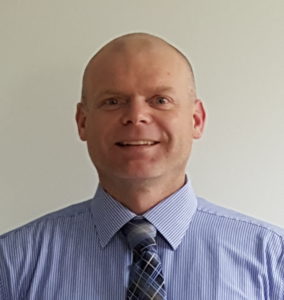 Kyle Fraser has been a part of the KDK Sales team since 2005. He has over 20 years of kitchen cabinetry experience including work as an Assistant Showroom Manager at Schilling Bros Lumber and sales, installation, and delivery experience with Kornen LTD. When he's not helping KDK Sales customers, you can find Kyle relaxing on the golf course, running, or spending time with his family.
Kamra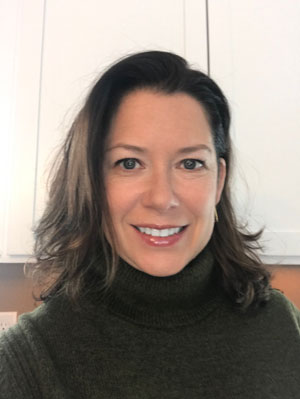 Kamra has been in the cabinetry industry for over five years, with a focus on providing support and education on programs customers use with our manufacturers. She has experience in Cabinetry Customer Care, Marketing, and Sales Operations. This gives her a deep understanding of our customer's experience. Kamra enjoys hiking and trying out new local dining spots with friends & family.
Racquel Schroder Bregg
Racquel Schroder Bregg is a passionate and creative professional with more than 24 years of experience in the kitchen and bath industry.
Racquel began her career in Kitchen and Bath Design in 1997 while studying Architectural Technology and Facilities Management at Ferris State University
She has an extensive background with 2020 Design including more than two decades of personal use and National Trainer – North America for 2020 Design. Racquel worked many years as a kitchen and bath designer, owned and operated her own private kitchen and bath business, taught Interior Design at Baker College for 5 years, and has worked as a manufacturer sales rep for many leading kitchen and bath brands over the course of her career.  This background allows her to directly relate to each individual – owner, designer, sales person, or draftsman.
Racquel has held several positions on the board of the NKBA Northern Michigan Chapter including VP of Communications, VP of Education, and VP of Programs.  She enjoys the networking and educational opportunities that the NKBA offers to it's professionals.
Dave Kane
Dave Kane has been working with Cabinets for over 30 years! The first 9 years bidding multi-unit projects. The last 25 years as a company rep and an independent rep for framed and full access cabinetry. In his spare time, Dave enjoys biking with family and friends, golfing and watching his grandkids play sports.
Ted Huseman
Ted brings over 35 years of cabinetry sales and design experience with him. After 18 years of cabinet design and install in Iowa, he spent 16 years as an independent representative in and around Chicagoland. As a rep, Ted was responsible for building relationships and servicing accounts. His duties consisted of helping cabinet dealers with design, product knowledge, software training and showroom displays. Prior to joining the KDK team, Ted was the Kitchen Sales Manager for Alexander Lumber. Ted enjoys biking and all outdoor activities with family and friends.
Sara Filhaut
Sara Filthaut (Fill-Towt) has been in the Kitchen and Bath Industry for over 13 years. She started with a degree in Interior Design which led her to pursue a certificate in Kitchen and Bath, minor in architecture, and construction management.
Sara had previously been a designer responsible for multiple aspects of the project. Everything from designing and selling, ordering, to handling communication and schedules with vendors and customers. She is well versed in 2020 Design, CAD, and many order operating systems and CRMs. She has been responsible for training and onboarding new employees as well as streamlining processes and creating presentations.
In her free time, you will find her chauffeuring her 2 kids around and attending all their sporting events. When she has some down time from that it's usually spent by the pool spending quality time with her family and friends.